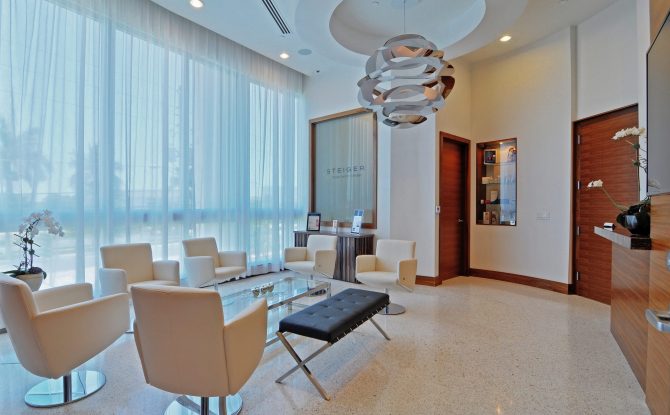 5 Key Steps To Provide Safe Medical and Surgical Care During COVID-19 (and beyond)
The recent Coronavirus (COVID-19) pandemic has and will alter the way we practice medicine and surgery for years to come. When we graduate from medical school, we take the Hippocratic Oath and pledge "primum non nocere" or "first, do no harm." As physicians and surgeons, including those of us who are facial plastic surgeons, we are always looking for ways to make our practices better by being safer and improving our outcomes. This ranges from what we do during our surgeries, to how we can best keep our patients and team safe in the office.
Considering the current situation with COVID-19, we are doing everything possible in order to prevent any transmission of this virus and mitigate risk. This will come down to the 5 key steps outlined below.
Patient screening- Patient Screening for any signs of viral illness is essential. Anyone with a fever and/or viral respiratory symptoms should stay at home until they can be tested for the virus. This is our duty as humans to help expedite our return to normalcy. As we all return to a post-quarantine state, we must be responsible for preventing the spread of this disease. Since we know COVID-19 is highly contagious, if you have any symptoms, do not take a chance and stay away from others until you can be tested. Seek the advice of your primary care physician. In-office screening of patients who come into the office through temperature checks and questionnaires will be helpful. Surgical patients can also be screened for the virus before surgery.
Excellent Hygiene– This comes down to the simplest of things such as washing our hands. This will help reduce any contamination that can occur through touch. It protects ourselves and each other. As surgeons, we are trained in how to properly wash hands in order to kill the bacteria and viruses which they can transmit. Our entire staff is trained on this as well. Wearing gloves is helpful, but is absolutely NOT a substitute for washing hands and/or any other body surfaces that are in contact with patients.
Personal Protective Equipment (PPE)– The use of PPE helps reduce the spread of any type of bacteria and/or virus. This is in the form of gloves, masks, gowns, face shields, etc. The type of PPE that we use will depend upon the situation. This is provided to all of our staff and patients as needed.
Providing a clean/sterile environment– All medical and surgical centers should follow a cleaning protocol to reduce surface contamination from any viruses or bacteria. Since we are an accredited facility that provides outpatient surgical services, we have always gone above and beyond in order to ascertain the office is as contaminant-free as possible. All instruments are sterilized and all the rooms are cleaned with germicidal / anti-septic agents between each use. Our staff wears appropriate protection when doing so.
Air Quality– Every facility has an air circulation system specifically engineered to provide airflow throughout. Since bacteria and viruses can travel through these systems, they can be a potential source of infection. We are proud to have invested in a system that helps reduce/eliminate bacteria and viruses that are present within the air of the building. Our system is designed for this and built into the air circulation system of the building. While many operating rooms have this, we have applied this technology to the entire office building, including common areas.
Our goal is to always provide the best possible care to our patients, in the safest manner. Taking the steps outlined above helps to ensure the safety of our patients and our team. We look forward to continuing to provide excellent care and service that our patients have come to expect.