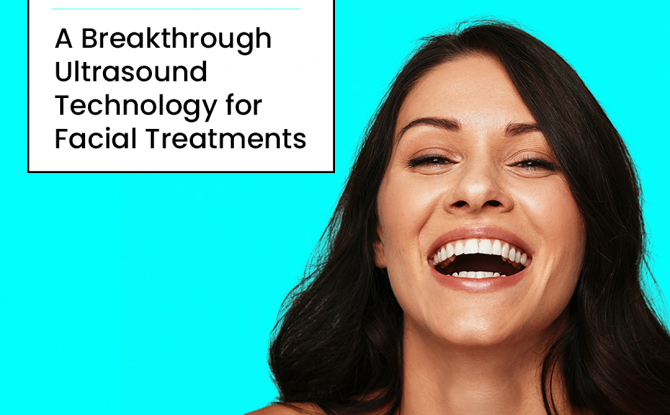 Dr. Steiger One of the First US Physicians to Offer Sofwave Ultrasound, the Latest Non-Invasive Technology in Wrinkle Treatment
Continuing his dedication to providing the latest and best aesthetic technologies for his patients, Jacob D. Steiger, M.D., Facial Plastic Surgeon, of Steiger Facial Plastic Surgery in Boca Raton is one of the nation's first doctors to acquire Sofwave ultrasound. Sofwave is the latest non-invasive technology to improve facial fine lines and wrinkles, as well as lines and wrinkles on the neck. It offers a smart, effective and safe option for patients.
Sofwave's high frequency, high intensity, Intense Ultrasound Beam™ (IUB) technology allows treatment at the ideal depth of 1.5 mm in the mid-dermis, while assuring that no damage is done to the epidermis or underlying structures. It offers real-time temperature measurement.This makes the treatment not only effective, but safe as well.
Using Volumetric Directional Thermal Impact™ (VDTI), beams spread through tissue and generate different types of volumetric cylindrical-shaped thermal zones in the dermis, separated undamaged tissue areas. This results in a fractional effect in the mid-dermis, and creates a controlled and guided thermal effect (60°C–70°C) parallel to the skin, at the perfect depth of 1.5 mm in the mid-dermis.
The treatment zones support an inflammatory wound-healing reaction, the remodeling and concentration increase of collagen (neocollagenesis) and elastin (neoelastoegensis). This decreases fine lines and wrinkles, and reestablishes natural skin features.
The direct contact with the skin allows the merging of cooling and real-time feedback for excellent protection of the epidermis, precise targeting of the thermal effect and superb pain management.
This no-downtime wrinkle treatment is only about 30 minutes in length, and offers fantastic results! It is suitable for all skin types.
The Sofwave system, designed by Sofwave Medical Ltd., an emerging aesthetic device company, has received 510(k) clearance from the FDA. In clinical studies, 87% of patients were deemed improved or significantly improved, 12 weeks following a single treatment.
Dr. Steiger is always on the lookout for incredible, modern tools ― such as Sofwave ― that help his patients look great. It's imperative that patients keep a good relationship with an experienced provider such as Dr. Steiger, who can help them age with grace and a natural appearance.
Patients who would like to find out more about Sofwave should contact Steiger Facial Plastic Surgery for an appointment at 561-499-9339 or toll-free at 866-994-FACE (3223).