introducing
Dr. Jacob D. Steiger, M.D.
Dr. Steiger is an award winning, Ivy-League trained, board-certified Facial Plastic Surgeon. He is an expert in facial cosmetic surgery including rhinoplasty, revision rhinoplasty, advanced facelifts, fat transfer, midface lifts, blepharoplasty (eyelid lifts), chin implants, lip augmentation, skin resurfacing, dermabrasion, chemical peels, laser peels and otoplasty. Dr. Steiger is also an expert in non-surgical, minimally invasive procedures such as Botox, Dysport, and Dermal Fillers (Restylane, Perlane, Radiesse, Juvederm, Sculptra, Voluma). He combines a keen artistic sense, thorough understanding of the aging process and advanced scientific knowledge to provide his patients with the best possible care. By limiting his practice to plastic surgery of the face, he ensures that he provides the best, and most comprehensive care to his patients.
Facial Plastic Surgery Procedures
Dr. Steiger performs the most advanced facial plastic surgery and non-surgical cosmetic procedures. We are located in Boca Raton, Florida. View the plastic surgery procedures we commonly perform in the menu above.  The following is a list of some of the procedures…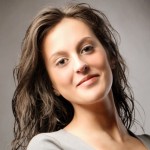 J. S.
Deep Plane Face Lift, Fat Preservation Blepharoplasty (Eyeid Surgery) / View Here
I want to express my deepest gratitude for being both my plastic surgeon and a friend. I apppreciate your time and patience in making me feel so comfortable with everything. My face and eyes look so amazing and so natural. I look so much younger. I am getting compliments daily on how good I look. Thank you so much!
freeze your fat away
Coolsculpting
CoolSculpting is a non-invasive and non-surgical method to reduce fat bulges on the body without down time.
Coolsculpting
works through a revolutionary technology that cools your body's fat cells to a certain temperature creating a process called cryolipolysis. This results in a permanent reduction in those fat cells and even better, a noticeable reduction in the appearance of those hard to get rid of bulges.