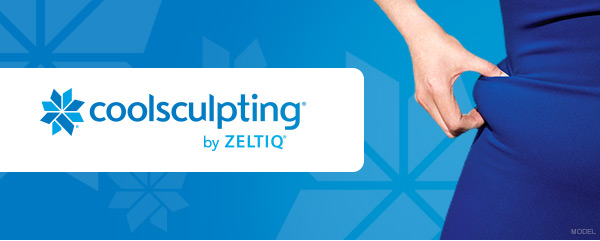 New Coolsculpting Applicator for the Outer Thighs – The CoolSmooth PRO
Zeltiq, the parent company of Coolsculpting, has recently announced the upcoming launch of a new applicator, the CoolSmooth PRO.  The CoolSmooth applicator was introduced last year for the purpose of treating fat of the outer thighs. This treatment takes 2 hours per thigh and has worked very well for patients. The new "Pro" applicator is similar to the CoolSmooth applicator except that it achieves the same effective results in just one hour.  We are excited about the new FDA clearanceand availability of the CoolSmooth Pro.
How does it work? Coolsculpting works my cooling fat cells to low temperatures. This creates a process called cryolipolysis that destroys the unwanted fat cells.  The body then clears out these fat cells over then next several months.   The new CoolSmooth PRO applicator works faster then the older applicator because it safely achieves lower temperatures. This allows reduction of the treatment time.  The CoolSmooth PRO applicator will be available within the next few months.
Many patients have turned to coolsculpting is the de facto non-surgical method to reduce bulges and slim there waste lines.  Feel free to browse our Boca Raton Coolsculpting Information Page and learn more about this procedure.