Earlobe Surgery (Earlobe Repair) Before and After Photos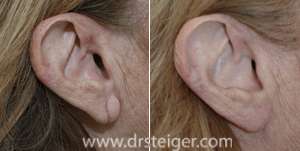 Goals: Split ear lobe before and 6 weeks after repair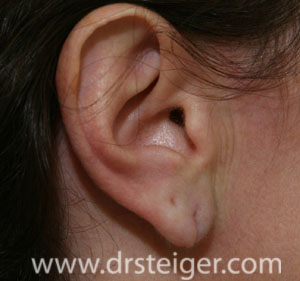 Goals: Split ear lobe before repair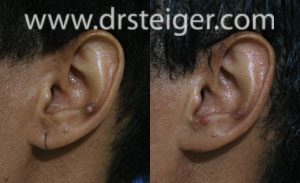 Goals: Torn ear lobe repair before and after photos.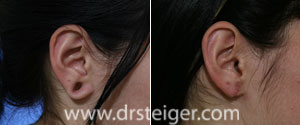 Goals: Before and immediately after repair of a stretched ear lobe. Her earlobes were stretched from gauged earrings. The photo shows the stitches in place immediately after repair.
Dr. Jacob D Steiger MD is board certified by the American Board of Facial Plastic and Reconstructive Surgery and the American Board of Otolaryngology- Head & Neck Surgery. He practices in Boca Raton and Delray Beach, Florida treating patients from Palm Beach, Ft. Lauderdale, Miami, as well as patients from all over the US and from around the world.