Reconstruction after MOHS Surgery Before and After Photos
Warning- Some of the pictures below are graphic in nature!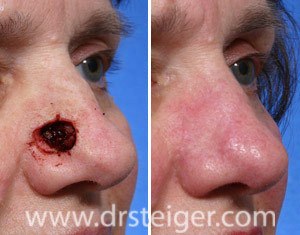 Goals: Reconstruction to repair a large defect of the right nose after MOHS surgery . An interpolated forehead flap was performed in two stages.
Goals: Skin graft for repair of a MOHS surgery defect on the bridge of her nose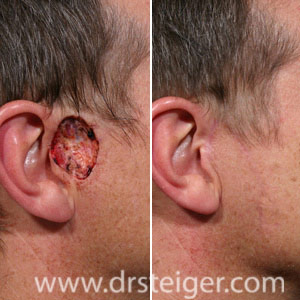 Goals: A cheek rotation flap performed to close this defect from MOHS surgery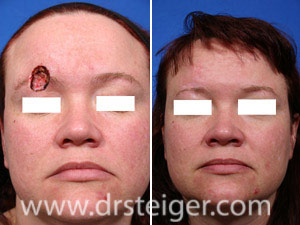 Goals: Bialteral advancement flap performed after MOHS surgery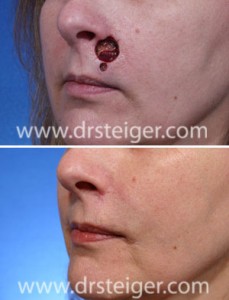 Goals: Island advancement flap closure of upper lip MOHS defect
Repair of the Upper Lip with Flap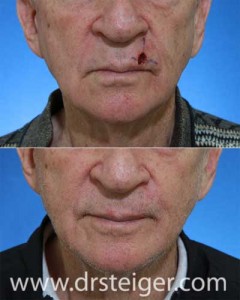 Goals: MOHS reconstruction with an island pedicle flap to the upper lip was performed in order to repair this defect. The flap incisions are all hidden within the natural creases of the face.
Facial Reconstruction of the Cheek
Dr. Jacob D Steiger MD is board certified by the American Board of Facial Plastic and Reconstructive Surgery and the American Board of Otolaryngology- Head & Neck Surgery. He practices in Boca Raton and Delray Beach, Florida treating patients from Palm Beach, Ft. Lauderdale, Miami, as well as patients from all over the US and from around the world.