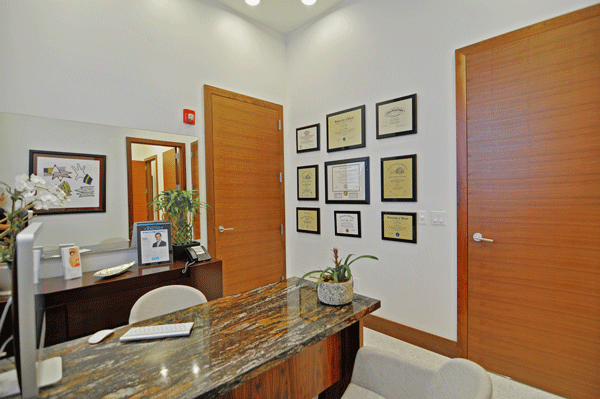 Questions to Ask a Facial Plastic Surgeon Before Cosmetic Surgery
You've made the decision to have facial plastic surgery, and you've narrowed your choices of surgeons down to two or three. It's crucial to ask the right questions to make the right choice for you. But, what do you ask?
From getting information about the surgeon's education and training, to understanding his/her aesthetic vision, there are many subjects to discuss with your potential facial plastic surgeon to achieve the best results. Questions you should ask nclude:
Are you board certified?
Were you trained specifically in the field of facial plastic surgery?
How many years of facial plastic surgery training have you had?
Do you have hospital privileges to perform this procedure? If so, at which hospitals?
Is the office-based surgical facility accredited by a nationally- or state-recognized accrediting agency, or is it state-licensed or Medicare-certified?
How many procedures of this type have you performed?
Am I a good candidate for this procedure?
Where and how will you perform my procedure?
How long of a recovery period can I expect, and what kind of help will I need during my recovery?
What medications will I need to take after the procedure?
What are the risks and complications associated with my procedure?
How are complications handled?
What are my options if I am dissatisfied with the outcome of my surgery?
Do you have before-and-after photos I can look at for each procedure and what results are reasonable for me?
What is the cost of the procedure?
To obtain the outcome you desire, it's imperative that you and your surgeon communicate openly and work together. Any question that comes to your mind, no matter how awkward it may seem, is worth asking your surgeon.
If you have questions about a specific procedure that we offer, feel free to read our facial plastic surgery FAQ page with many common questions that have been answered by Dr. Steiger.
Dr. Jacob D. Steiger, M.D. is board certified by the American Board of Facial Plastic and Reconstructive Surgery and the American Board of Otolaryngology – Head & Neck Surgery. He practices in Boca Raton and Delray Beach, Florida, treating patients from Palm Beach, Ft. Lauderdale, and Miami, as well as patients from all over the U.S. and around the world.