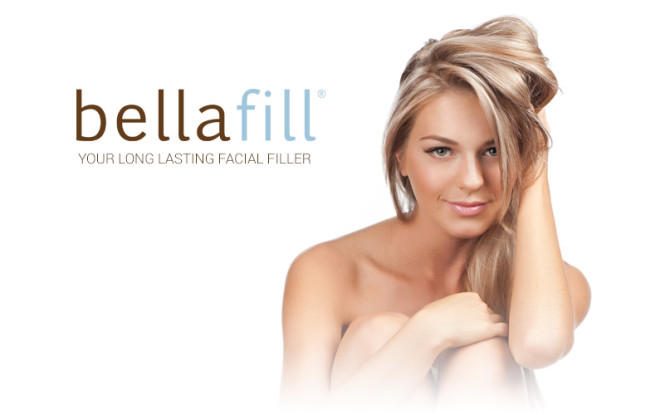 Bellafill Dermal Filler (Formerly ArteFill) for the Treatment of Acne Scarring
Artefill doesn't just have a new name.  The FDA recently approved the use of what is now called  filler for the treatment of acne scars.
Acne is the most common skin disorder in the U.S., affecting 40 to 50 million people. Up to 95 percent of those with acne could go on to have scarring. Now, acne scarring can be improved, thanks to Bellafill (formerly known as ArteFill), a dermal filler that was approved by the U.S. Food and Drug Administration (FDA) for treatment of acne scars on Jan. 6, 2015.
Acnes scars are best treated using multi-modality therapy.  This can include lasers for acne scars, and dermal fillers that help improve deeper scars. Whereas before, dermal fillers only  provided temporary results, now, Bellafill supports lasting collagen for long-term correction.
Bellafill (Artefill) is the only dermal filler on the U.S. market approved for correction of moderate to severe, atrophic, distensible facial acne scars on the cheek in patients over age 21, Artefill has been FDA-approved to plump up smile lines since 2006.
Bellafill is a mixture of purified bovine collagen and polymethylmethacrylate (PMMA) microspheres. The collagen provides immediate volume to the injection area, while the microspheres create a structure where the body's naturally produced collagen can come together. While Bellafill offers minimal to no downtime, its results are long-lasting.
How long lasting does Bellafill last? In clinical trials performed by the company, the improvement was evaluated and observed at 6 months and 12 months after the initial injection.  With our experience using the product over the past several years, we see that results can last much longer then that.  The PMMA in bellafill/artefill is a permanent product that is not absorbed.  We have seen patients enjoy improvements with their acne scars and in nasolabial folds for over 3 years.  This is longer then any other filler currently on the market. Good news for Acne scar patients!
Correction of acne scarring can have an immense effect on one's quality of life, according to South Florida Facial Plastic Surgeon Dr. Jacob D. Steiger, M.D., who uses Bellafill to treat acne scarring. While scarring can cause one to feel self-conscious and even depressed, now, Bellafill can help patients achieve long lasting results, feel more confident and have a more positive outlook on life.
It is advised to seek out a facial plastic surgery specialist that frequently treats patients for acne scarring in order to determine if Bellafill is right for you.
Dr. Jacob D. Steiger, M.D. is a acne scar expert who is board certified by the American Board of Facial Plastic and Reconstructive Surgery. He practices in Boca Raton, Florida, treating patients from Palm Beach, Ft. Lauderdale, and Miami, as well as patients from all over the U.S. and around the world.