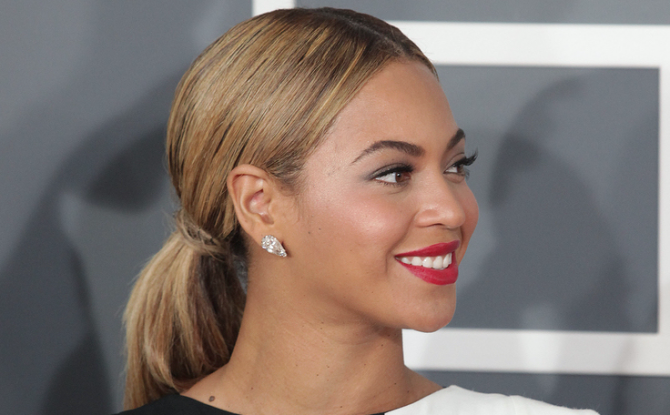 Beyoncé's Torn Earlobe | Split Earlobe Repair
On Oct. 15 in New York City at her Tidal X: 1015 charity concert at Brooklyn's Barclays Center, Beyoncé suffered a ripped earlobe, but — being that she is Beyoncé — went on to deliver an amazing performance nonetheless. While her injury resulted in a small amount of bloodshed, the question remains, how can a torn earlobe be mended? Acclaimed facial plastic surgeon Jacob D. Steiger, M.D. of Steiger Facial Plastic Surgery gave his expert advice in an Oct. 17, 2016 SELF.com article regarding Beyoncé's injury.
Dr. Steiger,who often sees this type of injury, stated to SELF that although many people don't realize an earlobe tear can be fixed, this type of injury can be repaired.
Oftentimes, a torn earlobe is the result of heavy earrings that slowly stretch the hole over time, and can eventually lead it to tearing altogether. The procedure to repair this is fairly straightforward and involves little or no downtime. The torn skin is simply cut away and then re-sutured. There is minimal to no pain, and Tylenol alone usually suffices. Once the incision is completely healed — six weeks is the standard healing time — the ear can be pierced again.
Patients who have suffered an split earlobe can contact Steiger Facial Plastic Surgery at 561-499-9339 or toll-free at 866-994-FACE (3223).
Dr. Jacob D. Steiger, M.D. is board certified by the American Board of Facial Plastic and Reconstructive Surgery and the American Board of Otolaryngology — Head & Neck Surgery. He practices in Boca Raton, Florida treating patients from New York City, Manhattan as well as patients from all over the U.S. and around the world.
Photo courtesy of SELF Magazine. Theo Wargo/Getty Images