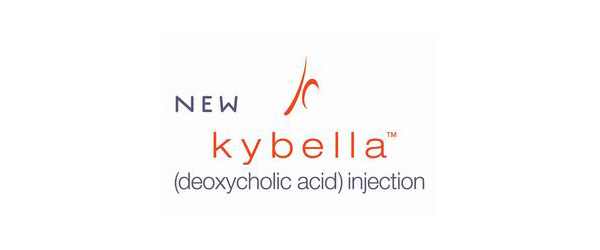 Kybella, a Non-Surgical Injection, Just Approved by FDA to Treat Double Chins
Neck fat and double chins can be things of the past, thanks to Kybella, an injection approved by the U.S. Food and Drug Administration (FDA) on April 29, 2015. This non-surgical alternative for dissolving neck fat is slated to hit the market, and Facial Plastic Surgeon Dr. Jacob D Steiger, M.D. will be one of the first physicians in South Florida to have it available for use. Dr. Steiger will administer Kybella injections in the comfort of his state-of-the-art facility in Boca Raton.
For those who don't want to undergo surgery to eliminate neck fat, Kybella could be a great choice. Kythera Biopharmaceuticals, the manufacturer of Kybella, states that it is a version of deoxycholic acid, which is a naturally occurring molecule in the body that aids in the breakdown of dietary fat. According to the company, Kybella destroys the fat cell's membrane, making it burst, and the remains of the cell are absorbed back into the body.
Kybella should only be administered by a licensed health care professional, such as a facial plastic surgeon, plastic surgeon or dermatologist. According to the FDA, patients may receive up to 50 injections in a single treatment, with up to six single treatments administered no less than one month apart. Recovery time is approximately two to three days, and no bandages are required. Kybella's most common side effects can include swelling, bruising, pain, numbness, redness and areas of hardness in the treatment area.
While Kybella can be a wonderful choice for those wanting to eliminate neck fat, it's critical that the injections are performed by an experienced, trained and board certified physician.
Dr. Jacob D. Steiger, M.D. is board certified by the American Board of Facial Plastic and Reconstructive Surgery and the American Board of Otolaryngology – Head & Neck Surgery. He practices in Boca Raton and Delray Beach, Florida, treating patients from Palm Beach, Ft. Lauderdale, and Miami, as well as patients from all over the U.S. and around the world.