Facelift Before and After Photos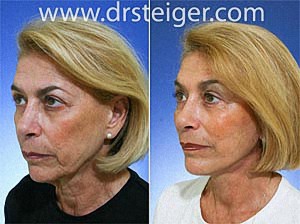 Goals: To correct the hanging jowls, to restore a drooping neck, to correct the deep marionette folds (puppet lines), and to elevate the fallen cheeks. The deep plane facelift is unique from all other facelifts in that it restores (lifts) the sagging cheeks back to there youthful position. The before and after pictures demonstrate these dramatic changes.
Deep Plane Facelift, Upper and Lower Blepharoplasty (eyelid surgery) and CO2 Laser of the Face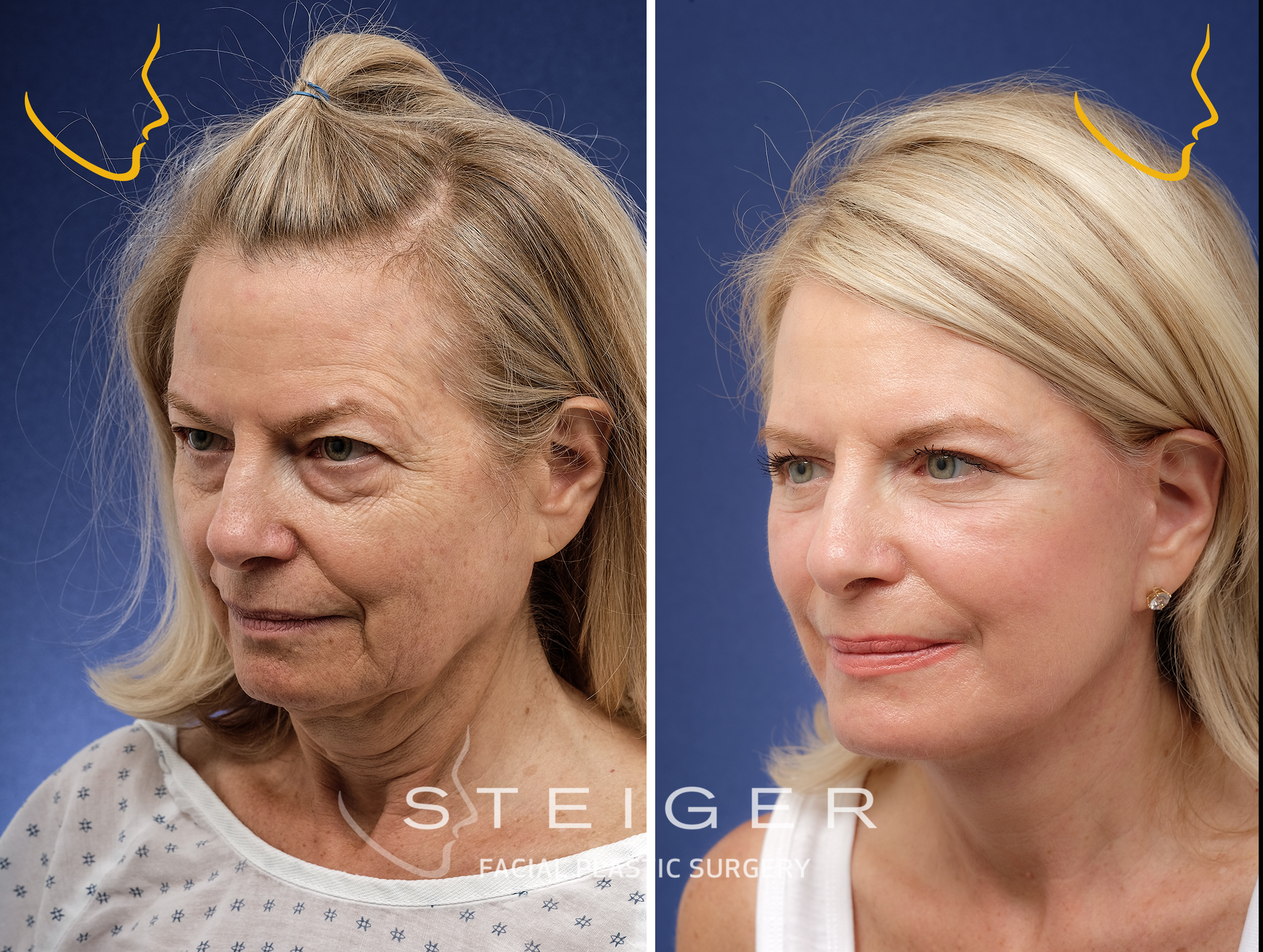 Goals: Dr Steiger's Deep Plane Facelift technique  was performed to fix her sagging jowels, cheek and neck.  Upper eyelid surgery improved her drooping eyelids and opened her eyes. The lower blepharoplasty reduced the tired looking bags under her eyes.  Laser was used to improve the skin color, tone, texture and fine lines. She looks 20 years younger and completely natural.
Deep Plane Facelift with Fat Transfer, Fractional CO2 Laser and Rhinoplasty

 
Dr. Jacob D Steiger MD is facelift specialist board certified by the American Board of Facial Plastic and Reconstructive Surgery and the American Board of Otolaryngology- Head & Neck Surgery. He practices in Boca Raton and Delray Beach, Florida treating patients from Palm Beach, Ft. Lauderdale, Miami, as well as patients from all over the US and from around the world.