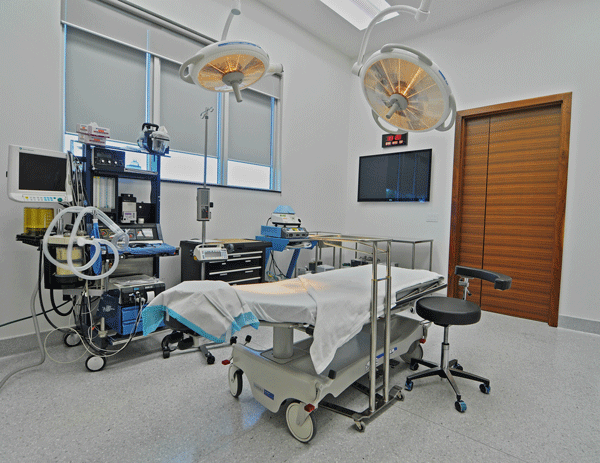 Why is Facial Plastic Surgery So Popular Among South Florida Women?
South Florida is a melting pot of women of many different social, demographic and ethnic backgrounds. From retirees to middle-aged businesswomen to world-class models, the area is home to women from all walks of life, who define beauty in many different ways.
So why, all the way from the Florida Keys to Palm Beach, is facial plastic surgery so common among women of all ages? The answer is multifaceted. Here are a few reasons why the southern part of the Sunshine State is a hub of facial plastic surgery for women:
South Florida's warm and sunny weather. Experts suggest that weather plays a huge role in the number of plastic surgeries in an area. While this mainly applies to figure-oriented procedures, because women generally wear less clothing/are more body-conscious in areas such as South Florida, they also want their faces to look young and fresh.
There are many mature women in South Florida who want to look great. From retirees to middle-aged executives to "30-somethings" who want a little lift, mature women of all ages make South Florida their home. According to the American Society for Aesthetic Plastic Surgery (ASAPS), in 2013, people aged 35–50 had the most plastic surgery procedures – over 4.7 million and 42 percent of the total. Coming in second were people aged 51–64, who represent 30 percent of the total.
New products and advancements in technology. In 2013 alone, the Food and Drug Administration (FDA) approved several new plastic surgery devices and products. With many new devices and products becoming available, patients have more options.
Facial plastic surgery is more accessible in the U.S. South Atlantic region than anywhere else in the nation. According to the ASAPS, in 2013, the South Atlantic region was home to 17.4 percent of all plastic surgery locations in the nation. This is the highest percentage of any U.S. region.
Women in general are getting more cosmetic procedures. The ASAPS has found that the number of cosmetic procedures for women increased over 471 percent from 1997 to 2013. Blepharoplasty – eyelid surgery – was among the top five surgical procedures performed on women in 2013.
Let's face it: South Florida is a beautiful place, and South Florida women are beautiful as well; but many of them want a refresh, available through various facial plastic surgery procedures.
Dr. Jacob D. Steiger, M.D. is board certified by the American Board of Facial Plastic and Reconstructive Surgery and the American Board of Otolaryngology – Head & Neck Surgery. He practices in Boca Raton, Florida, treating patients from Palm Beach, Ft. Lauderdale, and Miami, as well as patients from all over the U.S. and around the world.